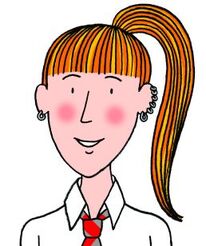 Jodie Wells

Age

14

Gender

Female

Lives

Melchester College

Family

Joe Wells (father)
Sharon Wells (mother)
Pearl Wells (sister)
May Wells (sister)
Kim (aunt)

Book(s)

My Sister Jodie

Other Info

Deceased
==My Sister Jodie==
Jodie is a rebel who lives at Melchester College with parents Joe and Sharon and younger sister Pearl.

Jodie kills herself at the end of the book by falling out of the tower window.
Ad blocker interference detected!
Wikia is a free-to-use site that makes money from advertising. We have a modified experience for viewers using ad blockers

Wikia is not accessible if you've made further modifications. Remove the custom ad blocker rule(s) and the page will load as expected.