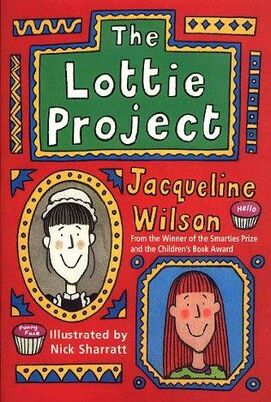 PLOT SUMMARY

The Lottie Project is about a girl called Charlotte (known as Charlie) who has gone back to school and seen to her displeasure, she has a new teacher, who is strict and maked life hard for Charlie. She sets a project on the Victorians, which Charlie does with growing eagerness, doing a short chapter on every subject the teacher suggests to the class. Later, she realises the class snob, isn't so bad and befriends him. The teacher, also turns out to be stricter inside the classroom than outside it. Charlie puts all her energy into doing her project, pouring her emotions into it, especially when her mother loses her job. Charlie often puts real-life ideas she has such as her anger that her teacher refuses to call her by her nickname.Charlie even puts real-life characters into her project, often switching their names around to avoid suspicion, although as her opinions of her characters real-life components change, so do her project characters. She finds that the people she hated, now seem to be better friends than ones she liked. This conclusion leads to an arguement along Charlie's friends and her, further entangling her from the group. The best project is co-won by Charlie and her new friend, the 'class snob' and Charlie gets a doll,the type is called 'Little Charlottes' She ends the book happily with her new friends.
Ad blocker interference detected!
Wikia is a free-to-use site that makes money from advertising. We have a modified experience for viewers using ad blockers

Wikia is not accessible if you've made further modifications. Remove the custom ad blocker rule(s) and the page will load as expected.